Helping Families When it Matters Most
Torrance South Bay California Estate Planning Attorney Christine Brown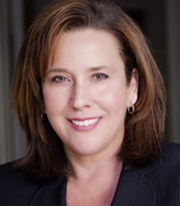 My legal practice focuses on elder law, estate planning and disability issues. My firm provides quality traditional legal services to all of our clients by listening to their special needs, understanding what is important to them, and delivering practical and realistic solutions that are designed to satisfy their specific goals.
"The value of compassion cannot be over-emphasized."
~ Arthur Stainback
Because of our strong commitment to personal attention, compassion and professionalism, we often serve several generations within a family or different branches of the same family. We strive to build long lasting relationships with individuals, families and professional fiduciaries within our community, and are extremely proud of the fact that our clients often recommend us to their family, friends and colleagues.
I have helped numerous families and individuals in Torrance CA as well as other areas of Los Angeles County. Including, Long Beach, Rancho Palos Verdes, Rolling Hills Estates, Palos Verdes, Palos Verdes Estates, Redondo Beach, Hermosa Beach, Manhattan Beach, and San Pedro and surrounding South Bay areas.
I am more than pleased with the professional and caring service I was provided by the Law Offices of R. Christine Brown during the process of getting my estate plan in place. I am grateful for their kind assistance and advice.
We were so pleased with our estate planning documents. Christine took the time to meet with us to make sure that all of our estate planning goals were achieved. She or her staff were available to answer any questions that we had, as well. I highly recommend Christine.
Christine is very knowledgable about the Medi-Cal Long Term Care Program. She assisted me throughout the entire eligibility process with compassion and professionalism, so that I could obtain Medi-Cal benefits for my ill spouse. She and her staff were always available to answer my questions and reassure me during this difficult time.
Don't wait any longer
Drop us a line anytime, and one of our customer service reps will respond to you as soon as possible