YOU'VE EARNED IT,
NOW PROTECT IT
FACT: Nursing Home, Assisted Living, and Long-Term Care Costs $6k- $10k PER MONTH in the Los Angeles Area…
…And Medicare and/or Private Health Insurance
DOESN'T PAY FOR IT.
Watch for upcoming dates
Prepare Now to Safeguard Your Family & Future Financial Security!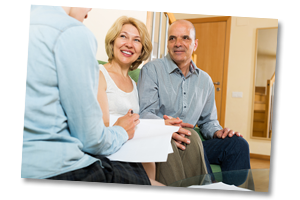 Learn easy ways to protect your hard-earned assets and the people you love should you ever get sick, become disabled, or need long-term assisted living, in-home, or nursing home care NOW or in the future.  Attorney Christine Brown will help you uncover the TRUTH about estate and asset protection in California including:
Will I lose my home if I need long-term care? Doesn't Medicare cover ANY of these costs?
What about Medi-Cal recovery?
Is there a way to preserve assets? Is there a "look back period" in California? Do I have to wait 5 years?
Can I just give all of my assets to my kids?
My living trust protects everything, right? (hint: NO!)
Will my life savings and bank accounts be up for grabs if I need care?
How can I preserve income for a healthy spouse still at home?
It's Easier Than You Think to Protect Your Independence and Assets & Get Your Legal Affairs in Order!
Christine Brown will show you how strategic legal planning can help you protect your family and everything you've worked so hard for, if something happens to you. You will leave this webinar with a solid roadmap to safeguarding your financial future as you discover:
The top 7 legal and financial strategies that will help guarantee that you are cared for by only the people you want, in the way you want, (without spending all of your money or your family's inheritance!) should you become sick or incapacitated and require nursing home, assisted living, or in-home care.
Unexpected ways to pay for careyou may need in the future without burdening the people you love or losing the family home after you are gone.
Common mistakes that can cost your family a TON of time, money, and stress if you don't equip them with the right legal tools and "authority" they need to manage your affairs and speak on your behalf if something happens to you.
How having "tough" conversations with your loved ones NOW is the missing link to protecting your independence…and how you can start them in an honest, straight-forward, and loving way.
The six common mistakes seniors make when using trusts…and how to 'undo' those mistakes if you have made one.
How to ensure your current will, trust, or other estate planning documents won't FAIL (which they do 99% of the time, even when drafted by lawyers) when your family needs them the most.
Education is our promise to you! We invite you to attend our webinars to begin the process of equipping and empowering your family with the protections afforded by solid estate planning and long-term care planning.
About Christine Brown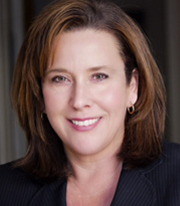 Christine received her bachelor's degree from U.C. Santa Barbara and is a 1992 graduate of the University of the Pacific, McGeorge School of Law. She is formerly a partner in the law firm of Popeney, Lebetsamer & Brown, LLP. In January 2002, she opened her own law firm which concentrates solely in the area of elder law. Her special emphasis is on Medi-Cal long-term care planning and the concerns of the elderly, while also applying her extensive experience in estate planning, trust administration, probate and conservatorships.
Christine is a member of the National Academy of Elder Law Attorneys (NAELA), the South Bay Bar Probate and Estate Planning Section, as well as other community organizations concerned with the needs of older adults. As an active member of her community and State Bar, Christine volunteers regularly at various Superior Court Probate Departments in assisting the public with legal issues. She works regularly with California Advocates for Nursing Home Reform ("CANHR") and the Los Angeles Caregiver Resource Center.