New Law Recruits Banks and Financial Institutions in the Fight Against Elder Abuse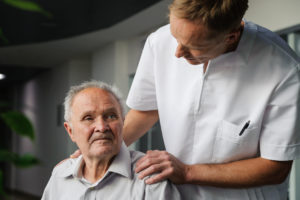 With the recent passage of the Senior Safe Act, banks and financial institutions can now report suspected cases of fraud or elder abuse without fear of getting sued.  Local elder law attorney Christine Brown says this law is an important step forward in the fight to keep vulnerable seniors safe from financial exploitation.
As part of a larger bipartisan bill on banking reform, President Trump signed the Senior Safe Act into law last month in an attempt to curb acts of financial abuse targeted at vulnerable seniors.
The new law encourages banks, credit unions, investment advisors, and brokers to monitor and report cases of suspected elder abuse or predatory behavior to law enforcement.
In the past, financial institutions have shied away from flagging suspicious activity out of fear they would get sued by the senior or their family for filing a false report in the event an investigation found no wrongdoing.
The Senior Safe Act now offers protection to banks and institutions who report suspected cases of fraud or elder abuse, so long as their employees are properly trained on how to detect suspicious activity targeted at seniors and their loved ones.
Christine Brown, a local elder law attorney, believes this law is an important step in the right direction toward protecting vulnerable adults from financial victimization.
3 Legal Documents Every Graduating Senior Needs to Ensure Parents Can Make Important Medical and Financial Decisions on Their Child's Behalf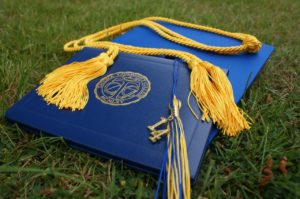 As a legal adult, privacy laws can prevent parents from making medical and financial decisions on their child's behalf.  For that reason, parents of graduating seniors are urged to help their child prepare HIPAA forms, a Power of Attorney, and an Advance Health Care Directive to ensure they are consulted should their child become incapacitated or unable to speak for themselves.
Torrance, CA –  As graduating seniors prepare to travel abroad or leave for college, parents are urged to help their children prepare HIPAA forms, a Power of Attorney, and an Advance Health Care Directive to ensure they are consulted and actively involved in their child's care should they become incapacitated in an accident or unable to speak for themselves.
Under current privacy laws, parents may be barred from making financial and life-saving decisions on their child's behalf without such documentation in place.  Parents may further find themselves unable to obtain medical records without a signed HIPAA form.
"Most parents assume they can make medical and financial decisions until their child is legally married, but that is just not the case," says Torrance estate planning lawyer, Christine Brown.  "The law can prevent parents from getting involved in the care of a teen 18 or older without explicit permission through legal documentation," she warns.
Getting Real About Long-Term Care for The Boomer Generation
While no one likes to think about it, planning for nursing home care is now a reality for the boomer generation. Torrance elder law attorney R. Christine Brown shares the importance of planning for long-term care for the boomer generation and reveals how seniors can age with dignity and secure the care they desire should a health care crisis strike. 
Torrance, CA – May 13-19 is National Skilled Nursing Care Week. As the 78 million baby boomers born between 1946 and 1964 in the United States enter their retirement years, planning ahead for long-term care has become a matter of urgency for an otherwise strong-willed and independent generation.
"Baby boomers have their heads in the sand about long-term care," says Christine Brown, an elder law attorney in Torrance.  "After bootstrapping their way to financial independence, the thought of losing their mental or physical abilities and having to rely on someone for help is simply unimaginable to them," she adds.
Unfortunately, Brown says that failing to plan ahead can lead to even more unimaginable situations in the future.
Excessive Nursing Home Costs
Nursing home care in the Los Angeles area can run in excess of $8,000 per month and is not covered by private insurance or Medicare in most cases.  Many times, seniors can find themselves blowing through their entire life savings during the first year of care alone, cautions Brown.